Dr. O'Connor is a board certified specialist in the area of canine and feline reproduction, obstetrics, neonatology, pediatrics, and medical genetics.
If you are interested in our specialty reproductive services, please e-mail our reproductive team: [email protected]
We schedule complete reproductive examinations that begin with a complete physical exam to assess overall health. Any medical problems are identified and treated appropriately in order to optimize pregnancy success. We are very aware of the risks and benefits of any medication during pregnancy and lactation and are well suited to direct you to the best possible care for your pregnant girl.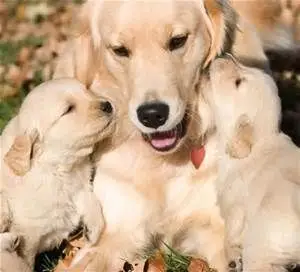 Complete Reproductive Examination
Vaginal examination to ensure that there are no physical obstructions, such as strictures, vaginal bands, or hyperplasia, that would impede a breeding or whelping.
Brucella testing - protecting both studs and bitches from a devastating sexually transmitted disease.
Nutritional discussion including foods and dietary supplements - which are helpful and which can be harmful as we plan for pregnancy.
Ovulation timing (in-house allowing for same day results as well as reference lab submission)

Artificial Insemination:

vaginal insemination

transcervical insemination

surgical insemination
Evaluation for pregnancy

Ultrasound diagnosis with gestational aging

X-ray - utilizing state of the art digital imaging for accurate litter size counts near term
Infertility Diagnosis

Semen Evaluation

Fresh Chilled Semen Shipments

Semen Freezing - cryopreservation with long term storage at Zoetis https://www.zoetisus.com/repro...


Neonatal and Pediatric Care
Please note that our team works hard to accommodate the special needs of our reproductive clients. The size of our staff and our schedule limits the emergency care we can provide during our normal hours. This includes our clients who may need an emergency Caesarian (C-section) due to difficulty with their bitch/queen during whelping/queening. We thank you for your understanding as we are working hard to assist you with your reproductive care needs. We look forward to working with you to accomplish your exciting breeding plans.